Steampunk Fashions for Women
With its intriguing combination of Victorian romance and industrial chic, it's no surprise that the Steampunk movement has found its way into everyday fashion. From full Steampunk-inspired outfits to cool accessories and details, there are lots of ways to incorporate this fantastic style into your wardrobe.
Five Fun Steampunk Trends to Try
If you want to add some Victorian industrial style to your look, you have lots of options.
1. Victorian Menswear Styling
Part of the appeal of this fashion trend is the way it blurs the boundaries between masculine and feminine. One cool way to do this is to incorporate Victorian menswear styles that are actually designed for the female body. Try some of these options:
2. Leather Elements
Part of the Steampunk look involves a lot of leather, from small details like straps and jewelry to full leather coats or other clothing items. You can add Victorian-style leather elements to your wardrobe with some key purchases: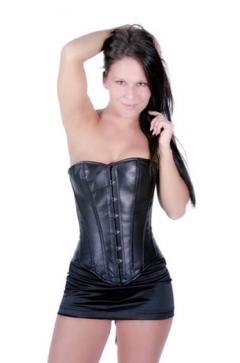 3. High-Contrast Stripes
One of the most iconic looks in Victorian fashion is the use of high contrast stripes, and this pattern has a strong presence in Steampunk-inspired clothing. Try some of these ideas for incorporating stripes into your look:
4. Clockwork Prints
A huge part of the Steampunk movement is the use of mechanical and industrial elements. Clockwork prints have found their way onto clothing of all types. Consider these options:
5. Bustle Skirts and Corsets
Nothing calls to mind the Victorian era like bustle skirts and corset bodices. Steampunk fashion puts a modern spin on these antique styles with shorten hemlines, industrial hardware, and other fun touches. Try some of these looks:
Unique and Beautiful
The great thing about Steampunk-inspired fashion is that you can opt for a lot of Victorian futuristic details or just a few key elements. Either way, your look will be unique, beautiful, and of-the-moment.