Lauren Conrad offers contemporary fashions for the modern woman that include her LC designs, a Runway collection, maternity looks, accessories and more. For those who like a touch of vintage style, her Paper Crown line might have just what you're looking for.
The Lauren Conrad Collection
Fashion designer, author, and television personality Lauren Conrad created the LC Lauren Conrad line for today's stylish woman. The collection delivers modern silhouettes with soft details to pull off a casual yet chic look effortlessly. The collection is exclusively available at Kohl's online and in local stores. It includes clothing, shoes, accessories, and cozy home decor for fashion enthusiasts.
LC Lauren Conrad Clothing
The apparel collection retails under $100, and it includes classic pieces such as tops, dresses, bottoms (jeans, leggings, shorts, and skirts), swimwear, and jackets. The sizes range from XS to XXL with plus sizes going from 0X to 4X. Lauren Conrad fashions refresh every season, so there are always plenty of styles for you to consider. A few favorites include:
Lauren Conrad Runway
The brand's Runway collection focuses on clothing and accessories better suited for evening and special occasions. You'll see in this section classic styles upgraded with trendy details. For example, pleated midi skirts in a metallic finish, velvet dresses, and cold-shoulder tops. The sizes range from XS up to XL. Although this is the Runway version, the prices for both the clothes and accessories are still under $100.
Maternity Clothing
Lauren Conrad also has a mini line of maternity clothing featuring tops, pants, and dresses in a variety of colors and cute prints. The maternity clothes are under $50, and the sizes range from XS to XXL.
Other LC Lauren Conrad Collections
Accessories
The accessories line features hats, scarves, handbags, shoes, jewelry, and sunglasses for under $100 each. Besides the usual products, other feminine details like hair accessories and pom-pom key chains are also part of the collection.
For the Home
For the home, the bedding line carries duvet covers, sheets, comforters, and quilts. The bedding is available either as a set or separate pieces in sizes twin up to California King. For the bathroom, the collection includes bath accessories, rugs, towels, and shower curtains. The home collection comes in pretty pastel colors, metallic accents, and beautiful patterns such as polka dots and flowers.
Paper Crown
Paper Crown was launched in 2010 by Lauren Conrad & Maura McManus as a collection of vintage-inspired designs with a contemporary edge. The fashion line includes romantic dresses, feminine blouses, chic day wear, and tailored basics, all designed by Conrad. In 2014, a bridesmaids' line was added to the brand that offers dresses to fit various body types, and that can be worn again.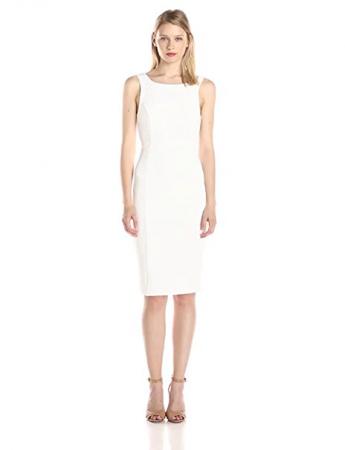 Effortless Fashion
The LC Lauren Conrad is a go-to option for the essentials and trendy pieces, while the Runway and Paper Crown designs offer great choices for your special occasions. Check out the fashions for must-have styles from casual chic to glamorous looks.