Fun and Funky 70s Fashions
Viewing pictures of women's fashions from the late 70s is the perfect way to get a good handle on the styles that permeated this decade. Fashions from the later 70s focused on individuality, flowing prints and fabrics, as well as sparkling clothing that was perfect for the disco. Clothes were fun and funky, and they made a statement wherever they were worn.
Disco Chic
Clothes embellished with glittering sequins were popular in the late 70s. Disco chic fashions focused on sparkle and were worn with tight pants and platform shoes. When it came to clothing worn for disco dancing, the flashier the better.
The Jumpsuit
Nothing is more representative of the 70s than the one-piece jumpsuit. This fashion staple was often done in a solid, bold color, and it featured either a button or zipper front closure. The jumpsuit was worn for a variety of occasions and was considered quite stylish.
Popular Peasant Tops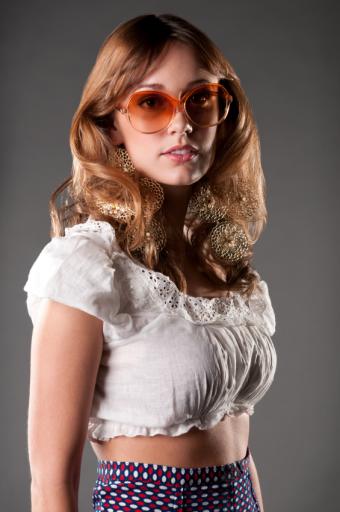 Peasant tops became popular in the later part of the 70s. Some of these tops were cropped, while others were long and flowing. Women wore peasant tops with skirts, jeans and printed, flared pants.
Tube Tops
Held up by an elastic band around the top and bottom, the tube top was both cute and comfortable. This type of top could be worn alone or under a blouse.
Bold and Colorful
Fashions featuring bold colors such as green, blue, orange and yellow were all the rage in the late 70s. From puffy coats to shoes, women could be seen flaunting colors that grabbed attention and made them stand out in a crowd.
Short Shorts
Hot pants or short shorts were popular in the 70s. Women could be seen dancing the night away in tight shorts and platform shoes. These tiny shorts typically came in solid colors and were worn with anything from blouses to tees.
Fabulous Footwear
Nothing could complement a pair of flared jeans better than a great pair of shoes. Shoes in the 70s ranged from wedges to sky-high platforms. Metallics, browns and neutral colors were most popular and could be worn with a range of fun fashions.
Printed Pants
Playful prints were popular for pants in the 70s, and they often featured abstract designs, stripes, and geometric patterns. Prints could be worn with bright-colored tops as well as with other printed items.
Embroidered Jeans
In the 70s, details made all the difference. Embroidered jeans with boho images of flowers and butterflies were among the most stylish and popular. The patterns were colorful and often went down one or both legs.
Setting the Standards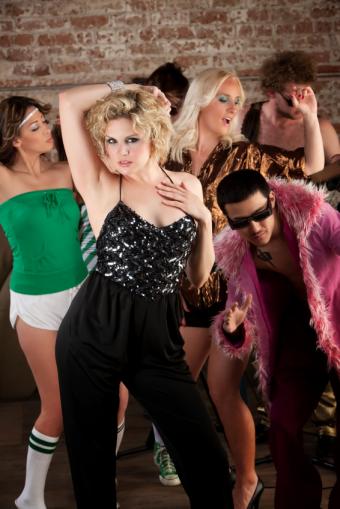 Many of the fashions worn in the late 1970s set the standards for fashion today. From flared pants to blouses and trendy monotone outfits, this decade brought a range of looks never seen before. Women began wearing clothing that allowed them to express themselves and stand out from the crowd. This concept in fashion remains popular among women today.