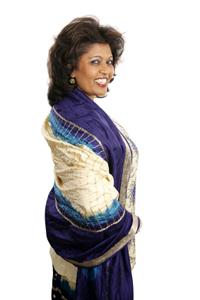 The elegant silk ruana is a beautiful gift idea. Not only is it especially lovely, it's also extremely useful! This versatile accessory may appear to be a basic shawl, but there's so much more to it than meets the eye.
All About the Ruana
Not unlike a poncho or a shawl, a ruana is a large rectangular garment worn as a wrap. It might best be compared to a cape, although the difference is that its front and back sides are all equal in length. Thanks to its size and shape, it can be worn in a number of different ways. Ruanas may be made of several different materials, ranging from cashmere and lambswool to acrylic and polyester.
They can be worn dressed down or up, adding to their versatility. On a breezy fall day, there's nothing more appropriate than a deep-toned ruana worn with a long sleeve top, jeans and boots. During the winter, a silky ruby colored ruana adds quiet elegance to an evening ensemble. And even during those warmer periods of the year, the ruana can come in handy. A diaphanous style in a tropical color adds punch to summer whites, while a lightweight style keeps your shoulders and arms warm on an unexpectedly chilly spring evening. Clearly, the ruana has all the styling potential in the world! What you wear with it and how you wear it are left to your creativity.
Go Glamorous with a Silk Ruana
If you'd like to venture into dressier territory and treat your ruana as the polished pièce de résistance to any outfit, consider a silk ruana. Soft, fluttery and simply elegant both to touch and see, a silk-crafted ruana adds a touch of low-key glamour to your wardrobe. Of course, just because it's silk doesn't mean it's not completely versatile; you can wear it with everything from a black dress to jeans and a casual top. Whenever you need a little extra warmth, the ruana acts as a stylish stand-in for a lightweight cardigan or a shawl.
A Serious Investment
Before you venture into the process of researching your ruana choices, be aware that most silk ruanas are serious investment pieces. They'll add beauty and elegance to your wardrobe, but they'll also take a fair bite out of your savings. With that in mind, you may find yourself drawn to pieces that are more universal than trendy. If price is a concern, you'll probably be best off choosing one style that is timeless and neutral enough to wear with the majority of your wardrobe.
On the other hand, if money is no object, you may feel more comfortable perusing the many silk styles available and selecting a few that fit well into your wardrobe. There are many varieties available, ranging from colorful, artisan-painted creations to simple, raw silk versions.
How to Wear It
The styling possibilities are practically limitless. The traditional method involves placing both ends of the ruana over the shoulders to create a cowl neck. Secure one shoulder with a decorative brooch to keep it in place. Another option is to wrap it around and pin it at the front instead.
Ruanas can even be worn as skirts, although silky, diaphanous versions are not well suited to this style. Simply wrap it around the waist and secure it with a pin or clip. Finally, you can transform your ruana into a jacket of sorts by draping it over the body so that it falls equally on both sides. Fasten a belt around your waist and the ruana is instantly held in place!
Where to Shop
Visit these fine online boutiques to get started on your search for the ideal silk ruana.
Green Tree Weaving: One of the simplest styles available, this flattering raw silk ruana is made of natural, raw silk and woven with lace and twill for a textured appearance. One of its best qualities is that it's machine washable, so you won't have to worry about spending extra to get it cleaned.
Hand-painted Silk Ruana: This striking ruana is made of 100 percent pure silk and embroidered with a lovely floral design reminiscent of Victorian piano shawls. Its neutral cream shade makes it the perfect accent piece for a darker color. This style is also available in a warm, rusty orange
Silk Sensations: This shop specializes in artistically painted silk items, including hand painted runas in beautiful multiple or coordinating hues.